The eats I'm sharing today are my eats from last Saturday while I worked at the ski patrol…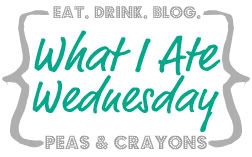 Breakfast:
Yeah. I ate leftover Diaya pizza. It wasn't even pretty pizza. But it was gooood.
It was cold:
On opening run the windchill was negative 7. Much better than negative 35 from earlier in the week, but still cold.
Second Breakfast:
Around 10am I decided I was incredibly cold and I needed second breakfast. Potatoes covered in sriracha, and tea I had packed earlier before coming to the mountain.
Have I mentioned how much I love my Teavana mug?! Hot tea all day. Perfect.
Lunch:
When I go to the ski mountain I usually pack frozen soup (this was lentil soup, recipe coming soon) in my lunch crock, which heats it up and then I have an awesome lunch 🙂 …I also had french fries. And some rice. Perfect to warm me up!
Afternoon snack – When I'm skiing a long session I usually eat an afternoon snack. I can't remember eating mine on Saturday, so I'm pretty sure it didn't happen.
Dinner: Was a vegan casserole and sweet potato fries – takeout from a local restaurant.
Oh. And…yes…I did talk about that same meal last week 😉
So, that's what eats look like on a ski patrol day. 🙂 Happy Wednesday! I'll see you tomorrow for Thinking Out Loud Thursday!
P.S. –
We should be friends! Find me on Twitter and Facebook
Note – in order to help support the costs of blogging, my site occasionally contains affiliate links. When this happens – everything costs the same for you, but I get a little income as well. Thanks!