These eats were taken on… uhm? Wednesday? of last week… I think. The days are all running together…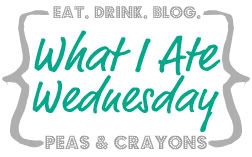 Breakfast:
Soy yogurt
with coconut, coconut sugar, banana, pecans, vanilla extract and cinnamon
Lunch…Uhm. There was not a picture. It was taco soup. Only with tomato sauce instead of tomato juice. Because sometimes you just can't be bothered to go to the store…
After work snack:
Hummus. And chips. And. Uh. I may have eaten the entire thing of hummus. I got bored. And there may have been wine involved. Oy.
Dinner: Well, after the hummus [and wine]…Nathan told me he wanted me to cut his hair. I've been cutting it for about 5 years, but always with a razor and guards. We decided to try using scissors. Scary, right? (Especially after the above mentioned wine). It actually turned out REALLY WELL. Afterwards we went to dinner at a new place in town and I got a delicious lentil burger. We went just a tad late, though – late enough that they were ID'ing when we came in the restaurant. It was loud. We may be getting old. Oy.
So. That was my poor attempt at food. #IWillTryHarder.
…If you are struggling with what to cook for Christmas you can check out some of my recipe roundups!
Vegan Gluten Free Thanksgiving Dinner Ideas and Vegan Gluten Free Christmas Breakfast Ideas
P.S. –
We should be friends! Find me on Twitter and Facebook
Note – in order to help support the costs of blogging, my site occasionally contains affiliate links. When this happens – everything costs the same for you, but I get a little income as well. Thanks!