I really really tried hard to take pictures of every meal. Then lunch happened. And it all went down hill from there.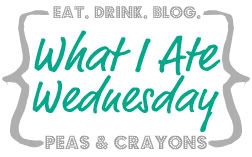 Pre workout snack:
It was peanuts. Yeah. I know. This is an old picture. I decided to include it this week because we're kinda really lacking in the picture department for today's post. #Truth.
Breakfast:
It was a waffle with peanut butter. Such a go to as of late. #Addicted
Tea of the morning:
Decaf chai. Also a borrowed/old picture. I'm digging deep here.
30 minutes before lunch because day light savings messed you up and your body had no clue it was actually almost lunch time snack:
Pistachios. A lot of pistachios. Ohhhh and that's my new work laptop. Isn't it pretty 🙂
Lunch: The downward spiral of picture taking begins (err..gets worse?) here. Lunch was some homemade chili. With tofutti and avocado. And jalapeno chips. And no picture was taken.
Afternoon because your body still hates daylight savings snack:
This was the moment that I realized I'd failed to take a picture of lunch. Oy. Also. Heeeey handknit socks 🙂
Dinner: Oh. Epic. Failure. I mean…dinner wasn't a failure. Photographing it was. We did homemade pizza. I topped mine with some tomato sauce, dried parsley, onion, peppers and mushrooms. Then some nutritional yeast. Here's how we make gluten free pizza crust 🙂
Okay. I love doing What I Ate Wednesday posts…but seriously need to get better at remembering to take pictures!! I'll see you guys tomorrow 🙂
P.S. –
We should be friends! Find me on Twitter and Facebook
Note – in order to help support the costs of blogging, my site occasionally contains affiliate links. When this happens – everything costs the same for you, but I get a little income as well. Thanks!