Uhm. Who woke up and made it September? Geez. Crazy.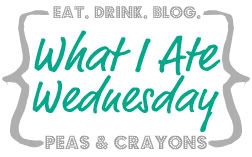 Heeeey…I'm back to eating. Did you miss me during VEDA? < Wait. That sounded wrong. I
ate
during VEDA, I just became way too hyper-youTube-focused to take pictures of my food. #FirstWorldProblem.
The lack of focus is apparent in my lack-of-single-day-food-taking skills, now. So…here are a bunch of random foods I ate last week. But…none of them were really on the same day. Sorry. #NotReally.
Breakfast –
Tea was the main visitor for breakfast over the past month. And tofu scramble. And yogurt < which I've fallen off the bandwagon from for a few weeks. Oh. And peanut butter toast. Always.
Lunch:
This adorable sandwich shop opened downtown. They have lovely things like VEGETARIAN OPTIONS and GLUTEN FREE BREAD. < It's rather amazing. This sandwich is tofu, avocado, lettuce, sprouts and tomato. With some delightful white and sweet potatoes. Oh. And an orange slice that I'm pretty sure was garnish, but I ate it anyways. #BecauseILikeOranges …Also. The sun was so mega bright that I had no clue that most of my sandwich was not in the picture until I got home. #ReallyBadFirstWorldProblems
Snacks. Oh…Snacks.
This happened one morning at work. I had to run out to pick something up…and these candy corn M&M's accidentally fell into my shopping cart. < Like, how could I say no?! …Then, after I had consumed the majority of them…a friend brought by a gluten free doughnut that he'd picked up for me. < Really, I can't turn that down either! …About 1 hour later I was in a major sugar crash, and ended up eating the peanut butter packet to recover. #FallCandyWillBeTheDeathOfMe
Dinner:
You guys already know that I am madly in love with my Instant Pot
. Last week I had to bring food to a lunch-pot-luck and I made 5 pounds of potatoes using the 15 minute steam setting. < They were the best potatoes ever. So .. yeah .. we've eaten potatoes a few times for dinner since 🙂
…So those are eats. I promise I ate during the entire month of August – and I promise to get better at taking pictures of meals from the same day soon enough.
Thanks for joining me on this random food tour! I'll see you tomorrow for Thinking Out Loud Thursday. 🙂
P.S. –
We should be friends! Find me on Twitter and Facebook
Note – in order to help support the costs of blogging, my site occasionally contains affiliate links. When this happens – everything costs the same for you, but I get a little income as well. Thanks!