Last week's eats were completely dominated by an amazing find.  See below for details…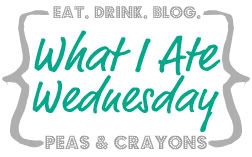 Enter…Chipotle Vegenaise.  AKA.  The dominating food in almost every meal I've eaten in the past 7 days.
 Breakfast – 530am (yep. 5freakin30)
One piece of gluten free white bread (toasted) with peanut butter and local honey.  And another piece with…Chipotle mayo and zucchini.  Normal?  Who cares 🙂
12pm – Lunch – Was taco soup (which you'll also see at dinner) and a spinach – strawberry – sunflower seed salad
5pm – Post work – pre dinner – totally starving snack 
Kale chips.  The best part about kale chips?  They're so yummy.  The worst part? They're so yummy!!! And they're gone so fast.  Like.  On the drive home from the store.  Oh kale chips.  
6pm-ish – Dinner
Taco soup and a sandwich on gluten free white bread with (you guessed it) Chipolte mayo, sprouts, lettuce, tomatoes and zucchini. 
Dessert – 
A lot of grapes.  Because my mouth was on FIRE because 1 – chipotle mayo and 2 – taco soup.  Geeeez. 
I dare say this won't be the last of the Chipotle mayo – because it's dominated my plate again this week 🙂 SO. GOOD.
Want to see what other awesome people are eating?! Click here!
I'll see you guys tomorrow for Thinking Out Loud Thursday!
P.S. – 
We should be friends! Find me on Twitter and Facebook
Note – in order to help support the costs of blogging, my site occasionally contains affiliate links.  When this happens – everything costs the same for you, but I get a little income as well.  Thanks!